Decriminalization
Challenging criminalization
Challenging Criminalization Globally campaign is founded on a very strong principle of collaboration to bring together a wide and diverse community of partners across a diverse array of movements and sectors working to challenge various punitive laws and policies curtailing the agency and autonomy of our communities, therefore demanding accountability for our lives, human rights, well being and dignity.
Ricki Kgositau | Accountability International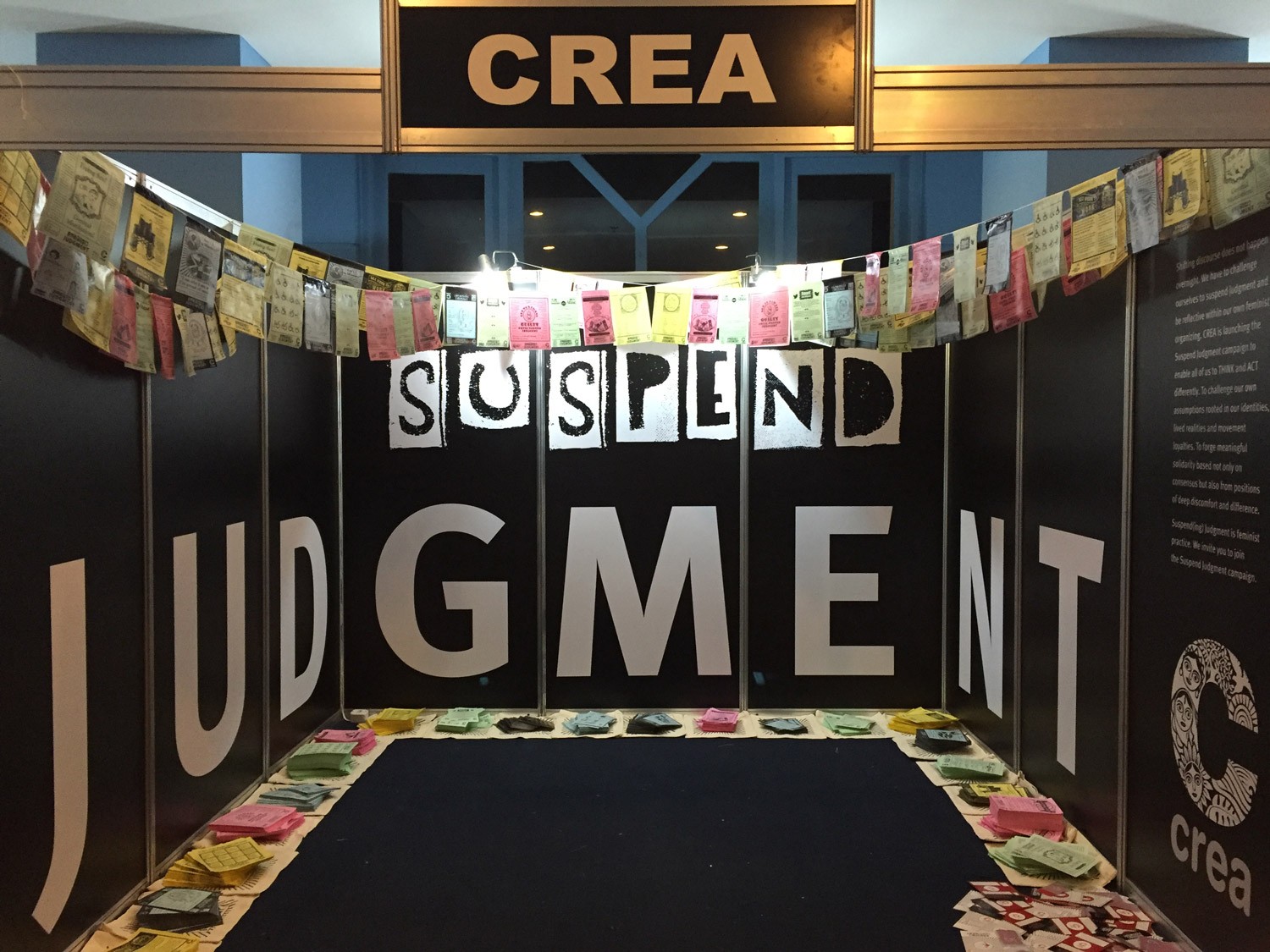 The challenges resulting from criminalization of sexuality and identity are gaining increased attention within the women's rights, human rights and social justice communities. The UN and international and regional human rights mechanisms have highlighted the criminal justice system as an essential pillar in the protection of human rights, including rights related to gender and sexuality. Far too often, criminalization in the name of protection does not provide protection but rather puts those who are supposed to be protected at risk of facing discrimination, violence, harassment, extortion and incarceration. Often, this takes place without attention to education and public health evidence and in ways that puts rights at risk.
Over the years, CREA's work on and with sex work, LBT, abortion, young girls, and disability has used decriminalization as a framework. CREA in collaboration with Accountability International and Resurj have been working on the Challenging Criminalization Globally campaign in South Asia and parts of South East Asia to push for movements and allies to rethink their approach to criminalization. Through the campaign titled Rethink my freedoms, Reimagine my rights, Realize my futures in partnership with Aahung (Pakistan), YUWA (Nepal), Bandhu (Bangladesh), YP Foundation (India), Youth Advocacy Network (Sri Lanka), Hidden Pockets (India) and Arrow (Malaysia), CREA has also been using the online and offline space to highlight the impact of criminalization on young people's rights.