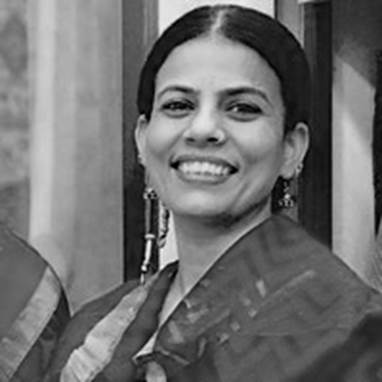 Program Director - Fostering Collective Resilience
Madhu Malhotra is the Program Director – Fostering Collective Resilience and works closely with Senior Director – Programs and Innovation to strengthen CREA's organization-wide strategic objective – Fostering Collective Resilience. She leads, oversees, develops and strengthens programs and partnerships under this strategic objective.
Madhu is a social justice advocate, inclusive leader, transformative coach, and facilitator 25+ years standing. Her passion for social justice curated a career path that flowed organically into working in the global south and north on multiple themes. She holds a master's degree in social sciences. She is a catalyst, strategist and visionary having extensive expertise and experience of working with and leading grassroots, civil society, INGO's, UN and Government. She has led several independent participatory projects, including an extensive in-country reflective review on the gender responsiveness of a UNICEF WASH Program in Afghanistan. 
Madhu practices permaculture on principles of eco-feminism. She enjoys dancing and co-creating healing circles.