Advocacy is not an instrumental relationship. CREA is engaged with constituencies and therefore able to bridge gaps. CREA does not speak 'for' them, but guides, supports, and keeps groups informed.
– Geetanjali Misra, CREA Executive Director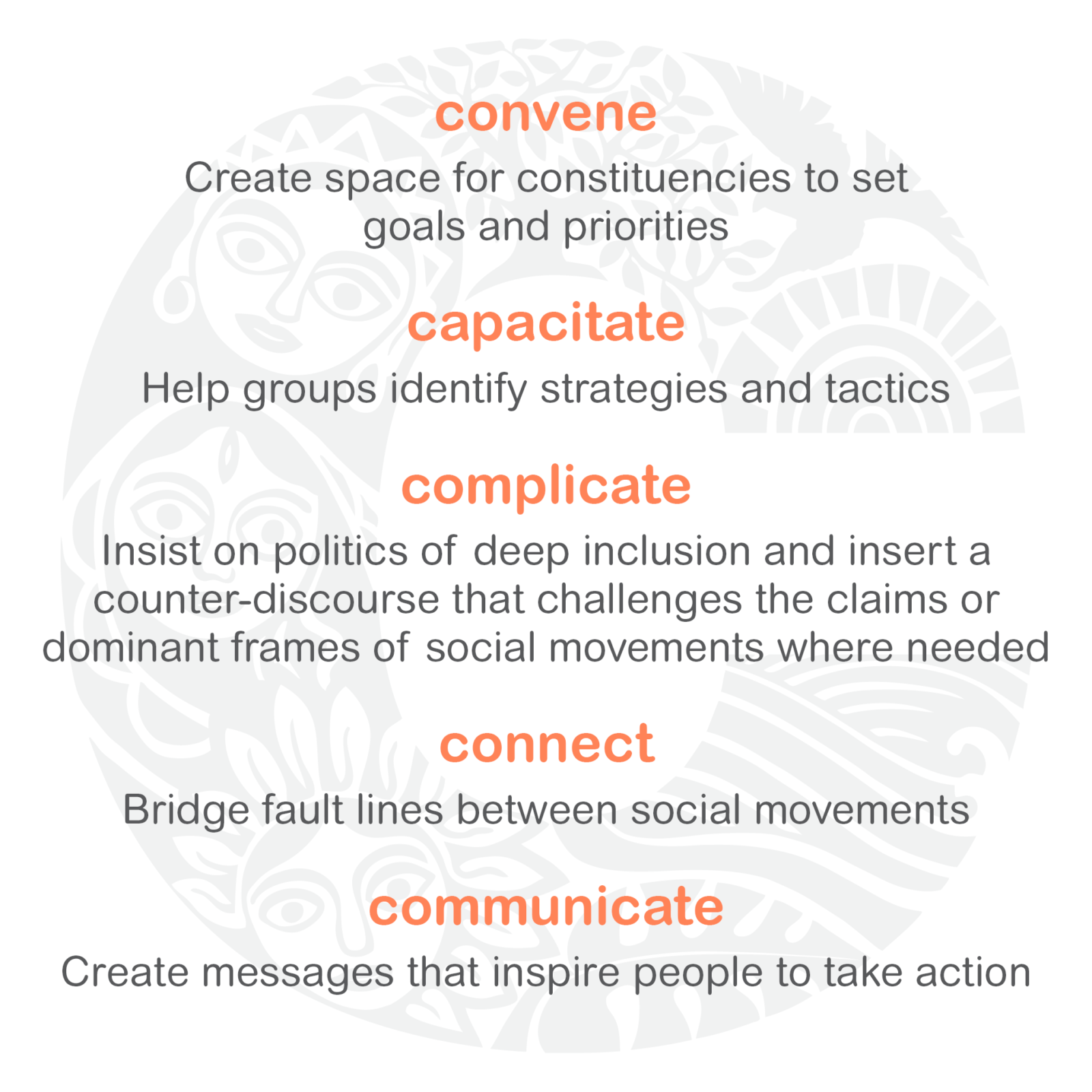 Advocacy aims to influence those with decision-making power to change the structures that determine people's ability to exercise their rights. These structures can be legal, political, social, or economic.
The core principle of CREA's approach is to ensure the participation of structurally excluded groups whose voices must be visible within decision-making spaces. CREA believes global South feminist voices and leadership are essential in multilateral spaces, both global and regional. 
CREA and its partners engage in national-level and regional advocacy processes, both connected to United Nations (UN) institutions and otherwise. Global advocacy includes interventions made to UN special procedures, human rights instruments, or any advocacy done during convenings within the UN, such as the Commission on the Status of Women (CSW) or the Conference of State Parties (COSP) on the Convention of Persons with Disabilities. 
CREA is also part of many coalitions and networks wherein we explore opportunities to engage in advocacy with our partners. Some of these coalitions include the work we do with IWRAW Asia Pacific on the Working Group on Feminist Faultlines, the Sex Worker Inclusive Feminist Alliance (SWIFA), the Africa Sex Workers Alliance (ASWA) and Kenya Sexworkers Alliance (KESWA), the Kenyan Network Advocating for the Rights of Women and Girls with Disability, the India Network of Women with Disabilities, the All India Network of Sex Workers (AINSW) on advocacy related to sex work and decriminalization, Women Enabled International, OutRight Action International, and the International Lesbian, Gay, Bisexual, Trans and Intersex Association (ILGA).