Advocacy aims to change policies and structures that impact people's ability to exercise and claim their rights. At the same time, cultural norms and practices also influence how the rights of the most marginalized are threatened or affected daily. For this reason, CREA undertakes public education through its social media campaigns challenging criminalization of abortion and adolescent sexuality, advancing sex workers' rights, and changing the public's views of trans and people with disabilities, among others.
This month long campaign organized in 2019 (4 October – 7 November) focused on encouraging young people to critically engage with #FLAWSINLAWS: Rethink My Freedoms, Reimagine my Rights, Realize my Futures.
The campaign aimed to challenge criminalization of young people's sexuality by challenging protectionist approaches, laws and policies affecting young people's sexuality and the package of laws and policies that aim to "protect" young people from 'sexuality-related harm' but which often criminalize their exploration of their own sexuality.
CREA worked with seven partners to conduct the campaign primarily online using images, infographics, research studies, data, stories and lived experiences in a variety of media. These aimed show how criminalization restricts rather than enhances, consensual sexual conduct, bodily autonomy and identity through laws, policies and regulations that limit access to health services (like HIV testing and treatment or contraception), age-appropriate information to sexual and reproductive health, self-arranged medical procedures (like abortion), or sexual conduct (age of consent to sex laws).    
For more information and materials, see the Challenging Criminalization website.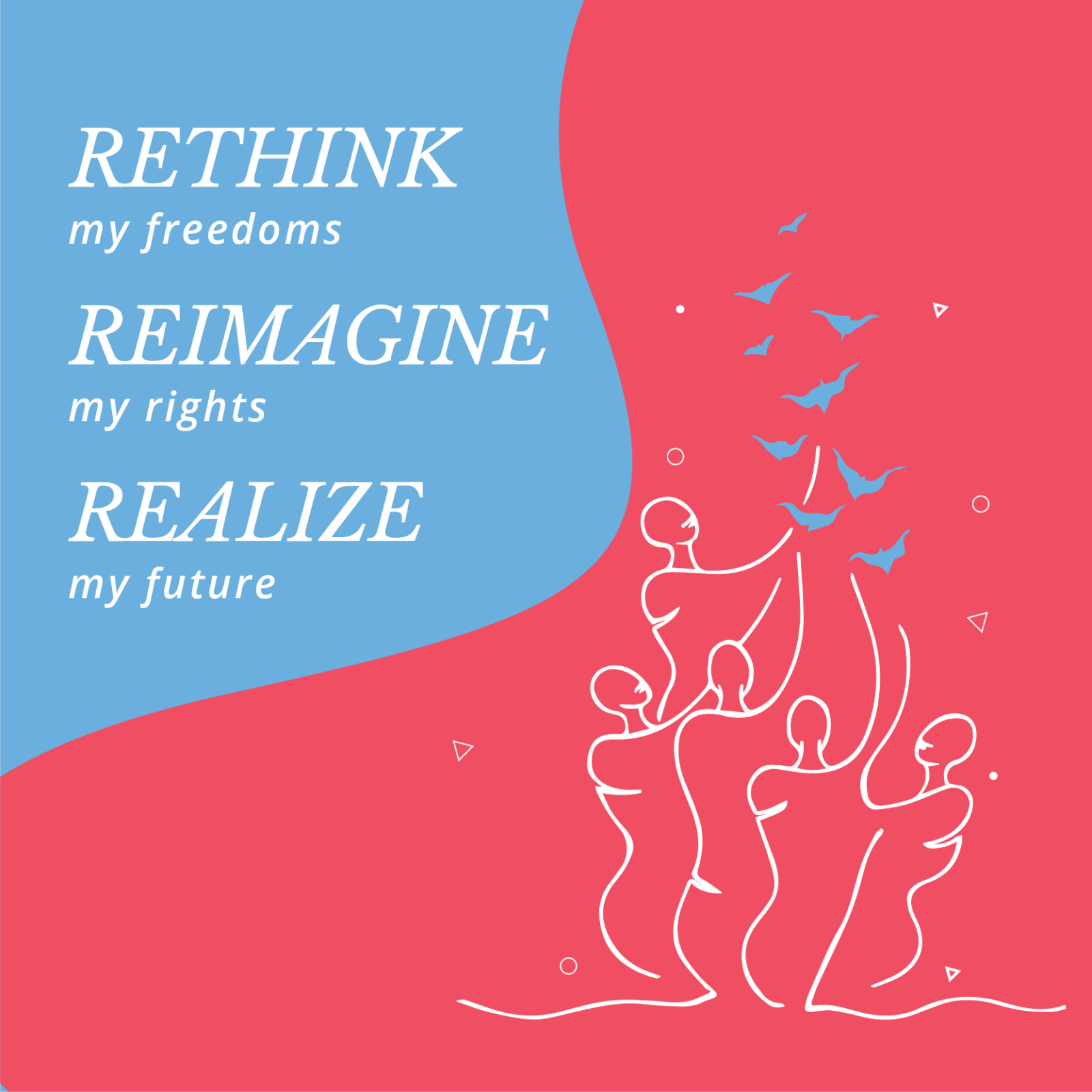 #AbortTheStigma is an annual campaign to normalize conversations about abortion and advocate for access to safe abortion. The online campaign is run in the lead up to International Safe Abortion Day as well as on 2 March – She Decides Day. CREA developed the #AbortTheStigma Toolkit to provide rights-based and evidence-based information for activists and advocates to work on the issue to dispel myths and misconceptions about abortion in India and embrace reproductive justice for all. The infographics and many other resources are available to be used globally.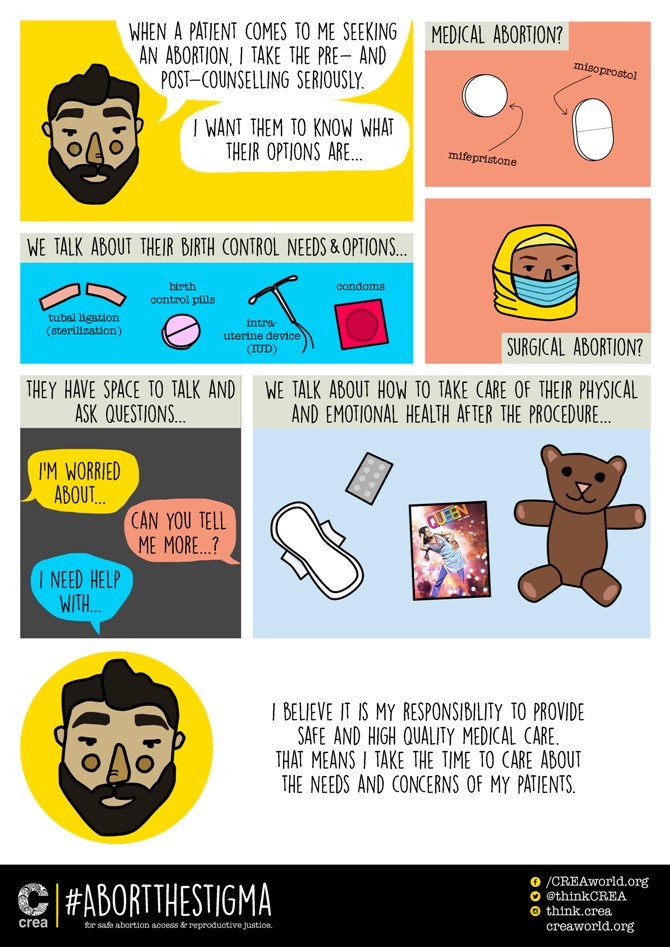 #NotJustMyWork is a campaign to draw attention to the myriad ways in which universal human rights apply to sex workers. Sex workers are organizing to claim and advance their rights as workers, as citizens entitled to social benefits, as part of the feminist movement, and as people entitled to a life of respect and non-discrimination. CREA in partnership with the All India Network of Sex Workers (AINSW) is launching this campaign to suspend judgment around sex workers.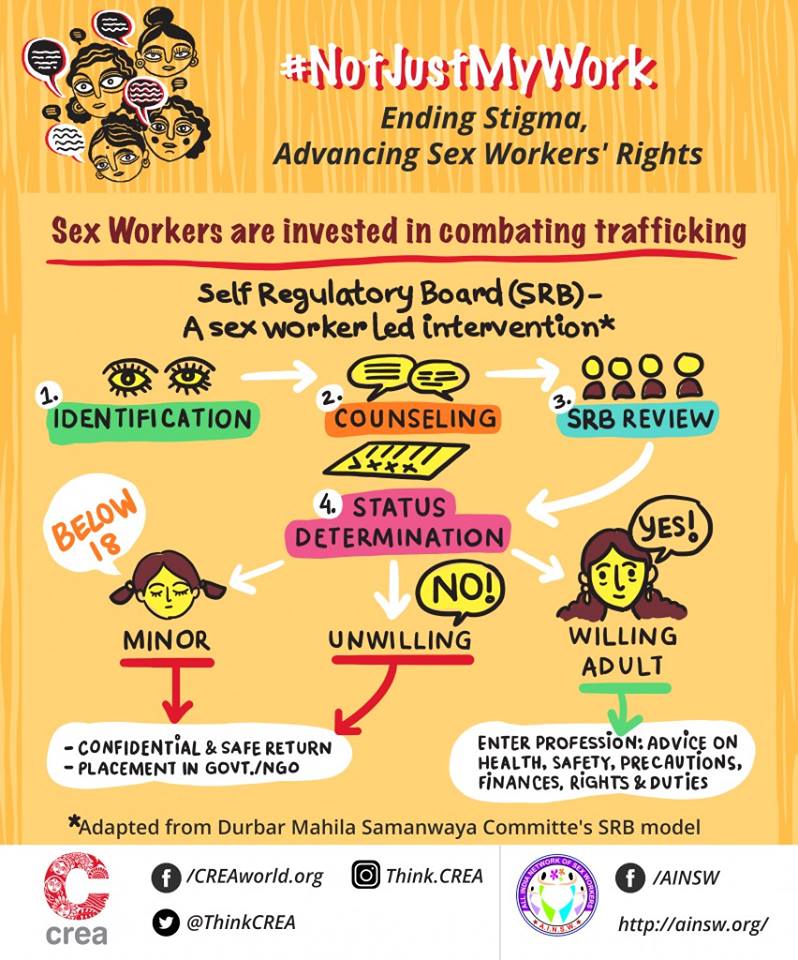 Shifting discourse does not happen overnight. We have to challenge ourselves to suspend judgment and be reflective within our own feminist organizing. CREA launched the Suspend Judgment campaign in 2016 to enable all of us to think and act differently. 
Suspend Judgment features 14 unique parchas (Hindi for political leaflets) at the intersection of sexuality, gender and rights. Inspired by the movement traditions of the Global South, CREA imagined Suspend Judgment as a mini-movement within itself engaging feminists to think and act intersectionally and to reflect critically on deeply rooted assumptions that hinder inclusivity. The 14 parchas feature feminist perspectives across movements from sex workers' rights, pleasure and consent, intersex rights, abortion stigma, anti-trafficking, bodily integrity, disability and sexuality and more. To see our entire Suspend Judgment parcha collection click here.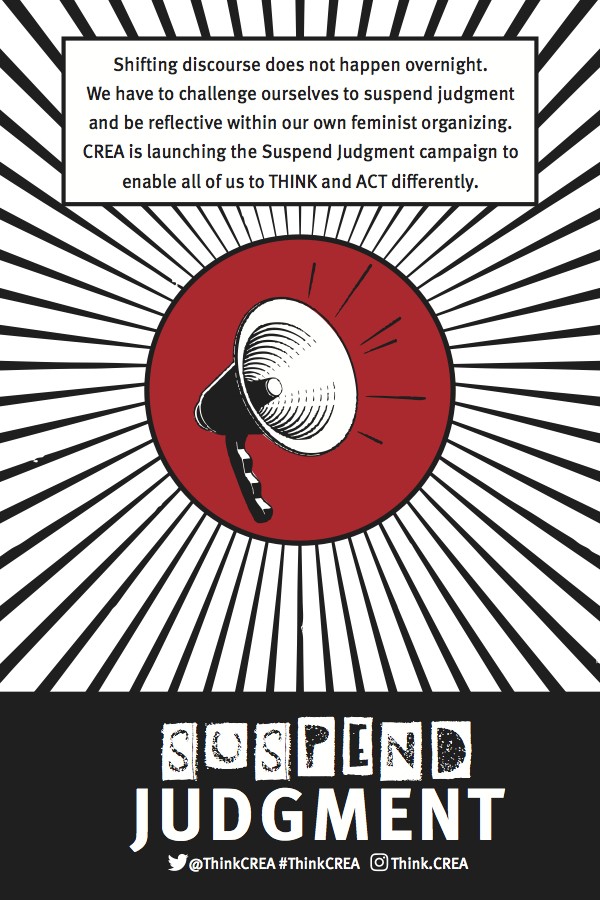 Drawing Resistance and Resilience
This week-long online campaign in December 2020 highlights locally driven initiatives to address gender-based violence. Using graphic narratives, "Drawing Resistance and Resilience" aims to depict how marginalized communities have organized, intervened and resisted issues of violence along with highlighting powerful stories of change and learnings especially in the current COVID-19 context.
All Women Count collected nine stories and worked with six illustrators based in the global South to capture these stories of resilience and learning, which will be shared on CREA's social media channels- Facebook, Instagram and Twitter. The illustrated stories explore broad themes of gender-based violence, queer mental health issues, sex workers' rights, access to essentials and justice and more.
Learn more about the campaign and view the Drawing Resistance and Resilience graphic narratives here.