Sexuality and Disability Rights
Disability justice is markedly different from disability rights – it focuses on cross-movement organizing, solidarity, collective access, collective liberation, and centering the voices of the most marginalized.
Rebecca Cokley | Center for American Progress at CREA's Global Dialogue on Abortion, Prenatal Testing and Disability held in 2018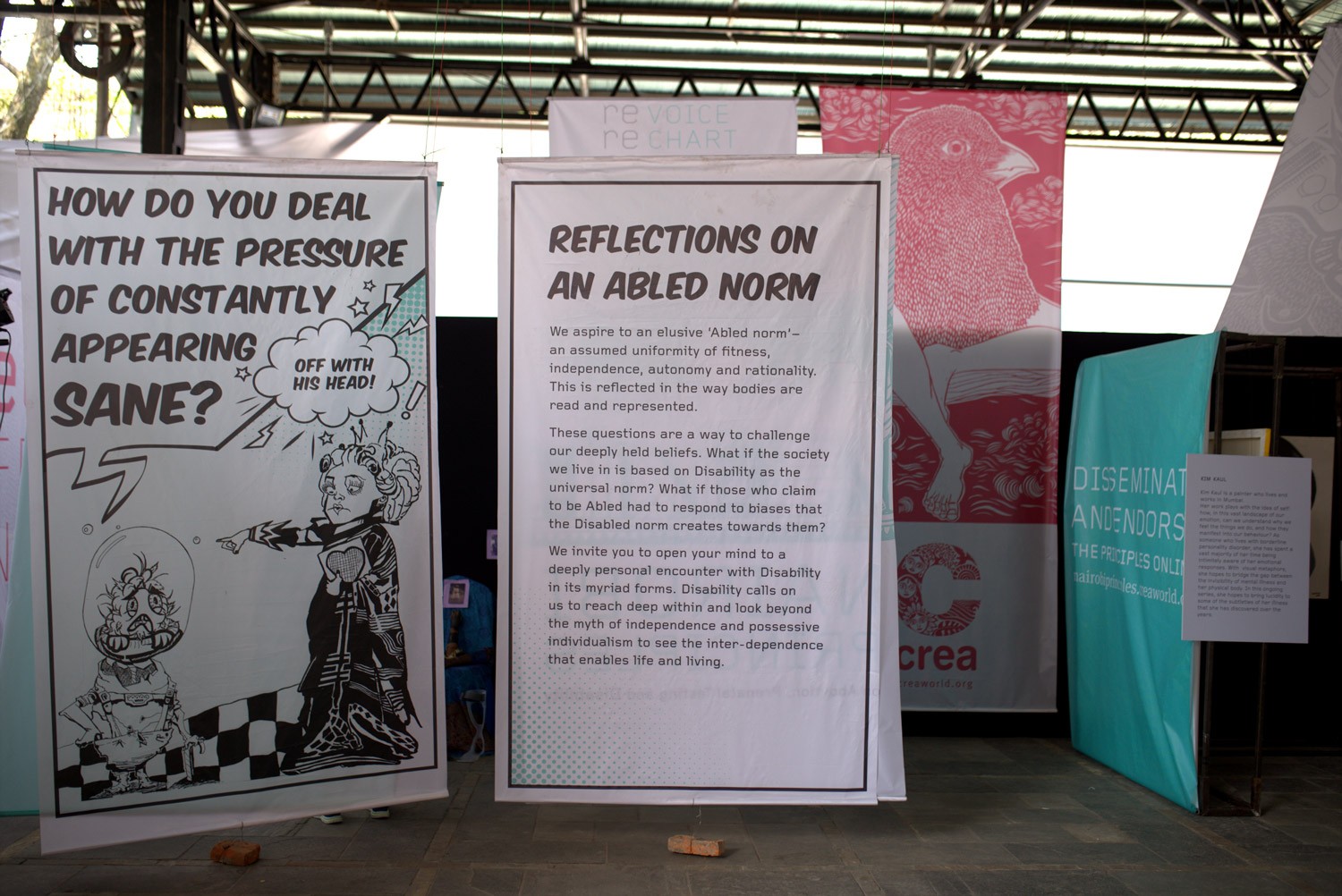 Women and girls with disabilities face structural and systemic oppressions as well as deeply entrenched stigma and isolation. They are regularly excluded from political processes and mainstream women's rights organizing based on their physical/mental abilities. For more than 15 years, CREA has worked to advance the rights of women and girls with disabilities. The lens that guides our work with marginalized groups is intersectional and aims to address the stigma and discrimination they continue to face while seeking to advance their sexual and reproductive rights. This work has taken place on two levels – first, building a cross movement understanding and advocating for inclusion of issues of gender, sexuality and rights for women and girls with disabilities and second, working directly with women with disabilities (WWDs) to build their knowledge, capacity and ability to better negotiate sexual and reproductive rights in their lives.
This approach has been guided by the recognition that most women's rights, human rights and LGBT rights organizations have not included WWDs in their programs and perspectives. And conversely, that many mainstream disability rights organizations were not sufficiently aware of, or able to address, the complexity of gender, sexuality and rights in the work they do to address rights of PWDs. The guiding principle for this work is to ensure that it is self-led and CREA acts solely as a catalyst that can bring together a diverse group of organizations and individuals to advance the rights of WWDs. In advancing this principle, CREA has over the years forged strong partnerships with a number of disability rights organizations as well as ensured inclusion of WWDs on its Board and staff/consultants who have played an important role in shaping our work.
Since 2015, CREA has worked in partnership with a number of disability rights organizations and activists to implement a program titled `Closing the Gap – Building Institutional Capacity (Disabled Peoples' Organizations and Women's Rights Organizations) to Address Sexuality and Disability' in India and Nepal in South Asia and Kenya and Uganda in East Africa. Using various national, international and human rights mechanisms as a tool, CREA aims to build the capacity of national disability rights organizations on sexual and reproductive health and rights of women and girls living with disability and increase multi-stakeholder accountability.