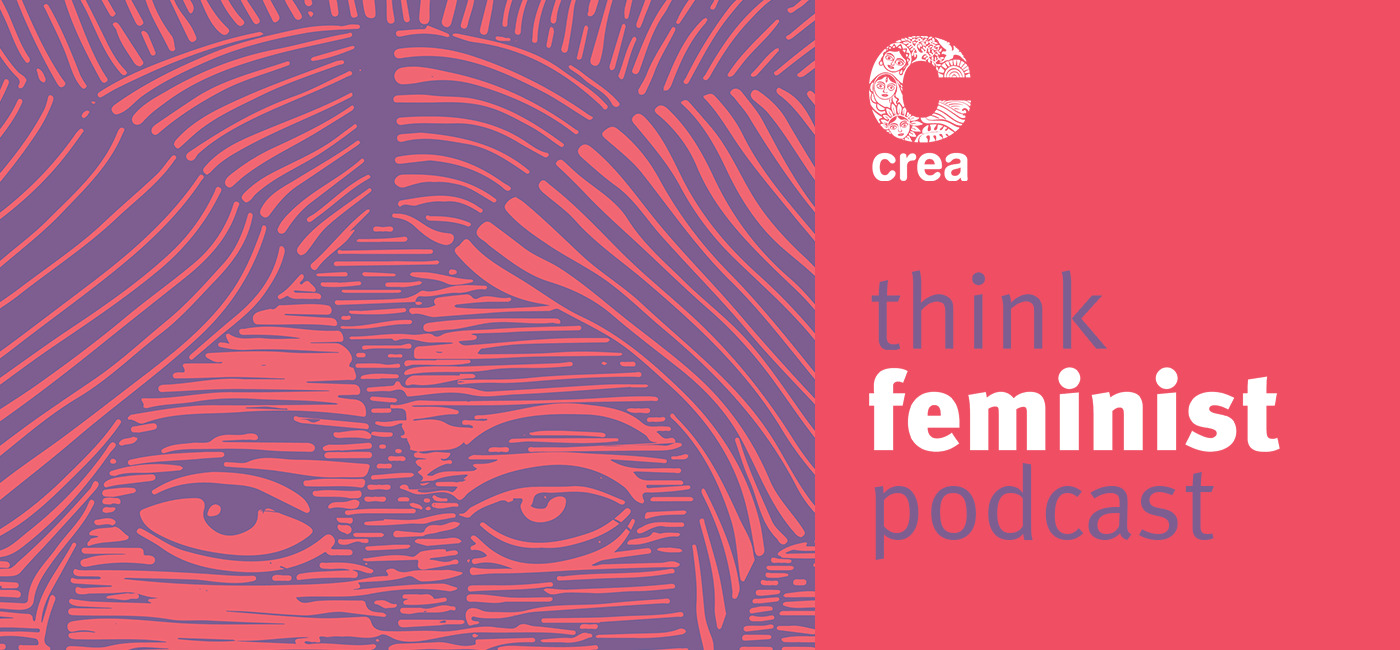 The 'Think Feminist' podcast series explains fundamental concepts of feminism. Throughout this series, we look at feminism through many lenses: as an ideology or a set of beliefs, as an analytic framework to understand societal problems, and as a social change strategy to overcome them!
Hosted by Srilatha Batliwala, Senior Advisor at CREA, the podcast features activists from all over the world whose work on gender and feminist leadership has set benchmarks and created breakthroughs. In each episode, you will hear in their own words, their stories from some of the biggest feminist movements in our times.
Listen now to understand the history of feminism and how it challenges power to overcome injustice!
Find 'Think Feminist' on:
Think Feminist Trailer ft Srilatha Batliwala
Power ft Lisa VeneKlasen and Aruna Rao
Patriarchy ft Tasaffy Hossain and Lavanya Mehra
Feminism ft Farah Ghuznavi and Subha Wijesiriwardena
Movements ft Jasmeen Patheja and Vandana Mahajan
Organizations ft Joanne Sandler and Tejinder Singh Bhogal
Leadership ft Arundhati Sridhar and Ramyata Limbu