SAYWLM
South Asia Young Women's Leadership and Mentorship (SAYWLM) Program
"As a young women leader [I] have a lot of beautiful memories with all of you. What a journey it was! I have learn[ed] how to communicate with community, how to represent myself and so much about feminism. By this 1.6 year [I] can say [I] have reach[ed] to the core of feminism. From the beginning of the project I have received two TOT which is a lifelong achievement of mine [I] can say. I have met all the beautiful ladies through this project, learn[ed] a lot of things, share all of my sorrows, able to know other's story. Now [I] can practice feminism in my field and of course [I] achieve much more for my own life."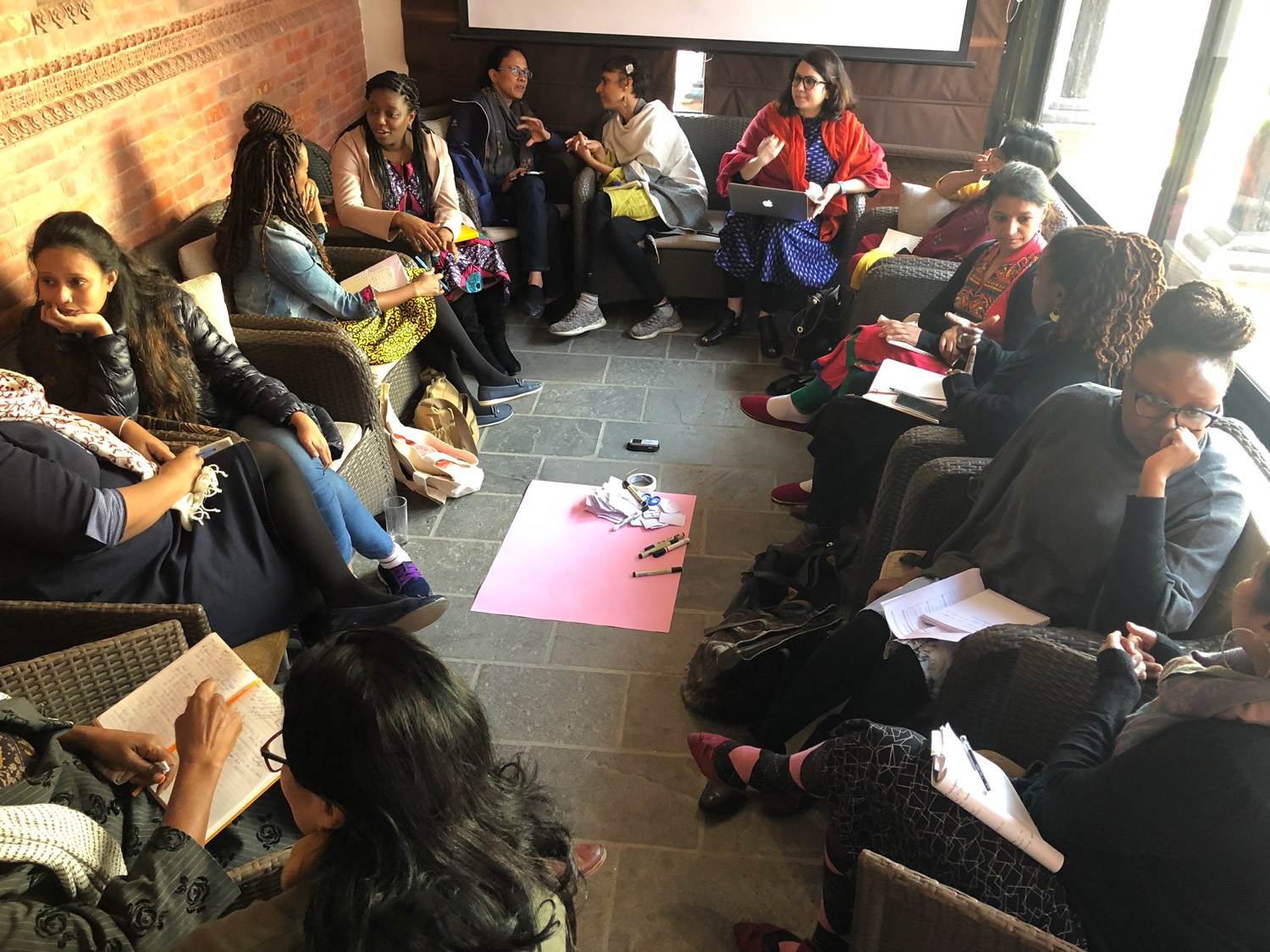 CREA believes in facilitating connections, networking, knowledge sharing and support for young women leaders in the Global South. As part of our work to create and strengthen supportive networks, CREA established the SAYWLM program in 2017, which is conceived within the context to reinforce and sustain feminist organizations and the overall feminist movement by building cadres of young feminist leaders as strategic visionaries and change leaders.
The program is focused on South Asia – Bangladesh, India and Nepal. The initiative has a unique model of structured feminist mentoring of young leaders which focuses on enhancing conceptual clarity, strategic visioning, and movement-building capacity from a transformative feminist perspective for longer-term change. It aims to enable young women leaders and activists to develop and practice alternative models of leadership, alternative ways of feeling powerful and practice power within their organizations, movements and communities.
The goal is to build the feminist leadership capacity of 30 young women leaders (YWLs) working in 30 organizations – 10 each in the three countries. Each YWL in turn supports and builds the leadership of at least 10 young women in the communities in which they work. A key component of this program is that it goes beyond training inputs for capacity building, and provides structured, ongoing feminist mentoring of the YWLs – there are three mentors in each country to facilitate the growth of the YWLs in their personal, organizational and movement-building journeys – and is actively exploring and innovating both the theory and practice of feminist mentoring. In addition, the partner organizations receive a small fund to support a new, movement-building initiative that the YWLs have launched in their field area, based on what they have identified as a gap in their organization's present work or approach.
SAYWLM's work has led to creating a safe and comfortable space between the mentors and the young women leaders and activists. The work has strengthened the ability of 30 YWLs to apply a feminist analytical lens to the issues they work on.