CREA's first reThink Evening in NewYork with Sohaila Abdulali. An intimate and powerful conversation between Geeta and Sohaila on her new book: What we talk about when we talk about rape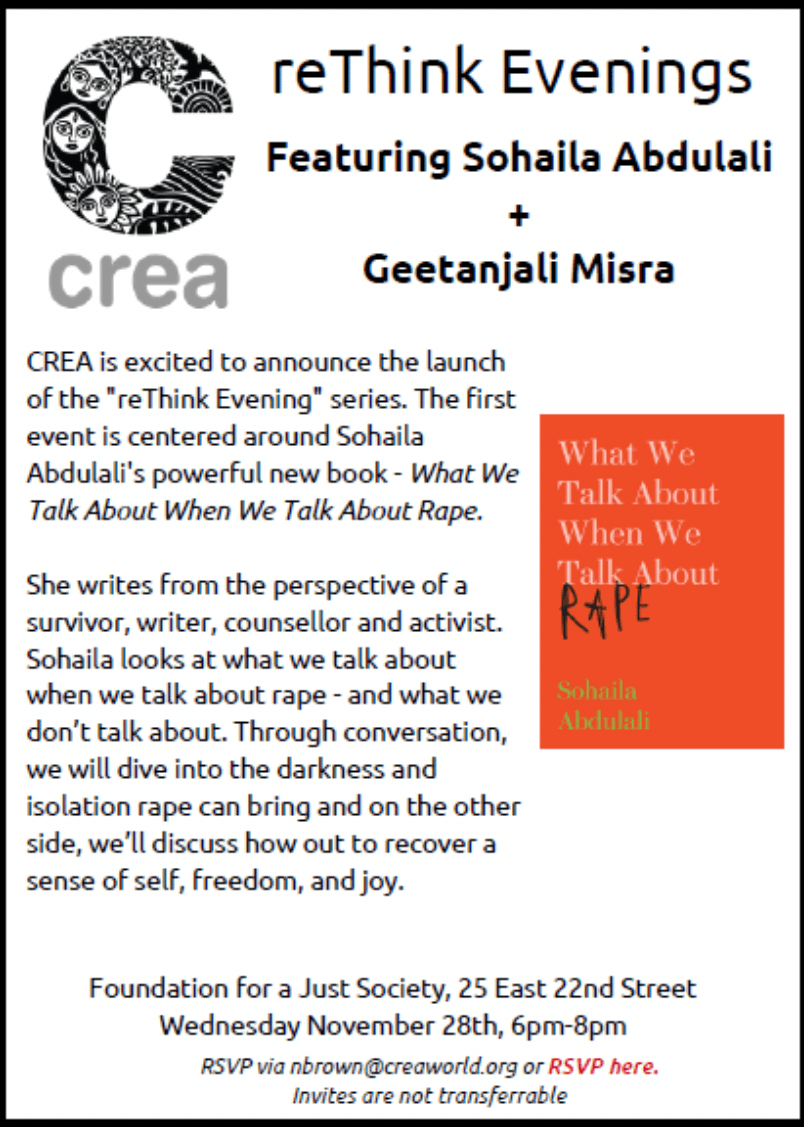 Madhavi Menon's book: Infinite Variety – A history of desire in India.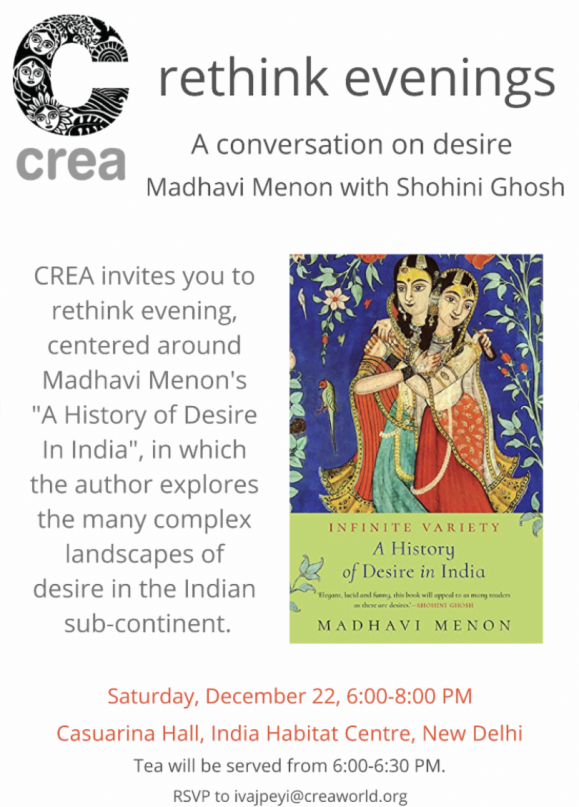 In 2011, more than 300 feminists, artists, activists, allies and policy makers came together at CREA's landmark Count Me In! conference to address violence against marginalized women. Over three days, Count Me In! surfaced the myriad of issues facing trans and lesbian women, women with disabilities, and sex workers in South Asia. Eight years later, against the backdrop of a rapidly-changing socio-political landscape, CREA is proud to announce our second global conference: reconference.
To know more and engage, please visit: www.reconference.creaworld.org