FLMBaRI strengthened my understanding of the different levels of power and the underlying systemic norms of oppression that prevent girls and women from exercising choice… [Following the Institute] I organized a women's roundtable … to address the issue of why women were not in positions of leadership on the Right Here Right Now (RHRN) platform
Mageda | FLMBaRI Alumni focusing on Sexual and Reproductive Health and Rights (SRHR), especially abortion rights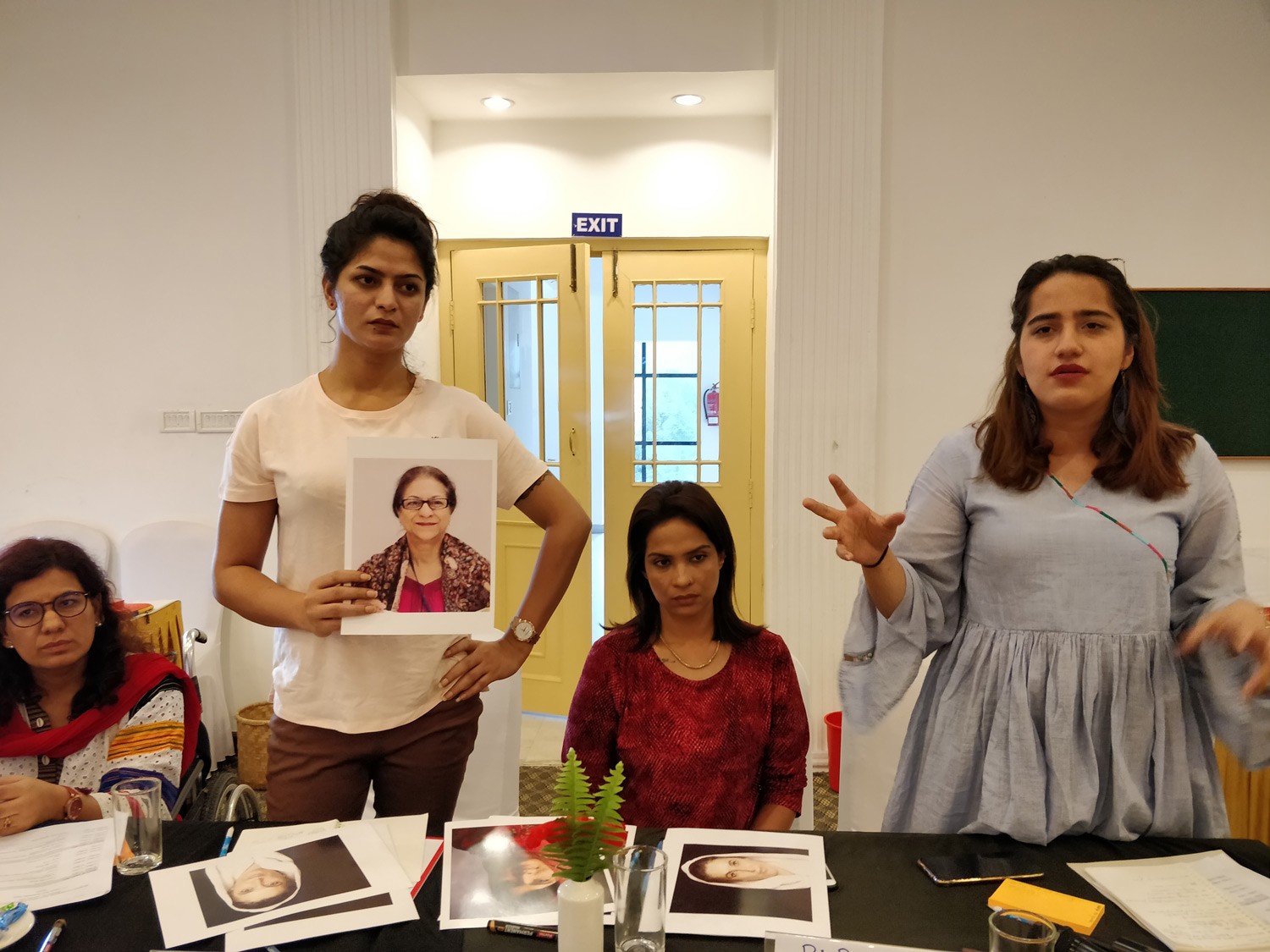 Institutes are a key component of CREA's capacity building strategy to support activists who can further the transformative goals of feminist movements. CREA has been conducting the Feminist Leadership Movement Building and Rights Institute (FLMBaRI) since 2004 in South Asia, 2008 in East Africa and since 2014 in India for Hindi speaking grassroots feminists. The regional institutes are in English and seek to build solidarity across borders, and enable alliance building at a regional level, drawing activists from diverse movements. The institute aims to strengthen understanding around concepts, such as, patriarchy, power, gender, feminism, caste, feminist leadership, violence against women, sex worker's movements, women's movement, and more to enhance the ability of participants to effectively lead within their communities and movements.
The institute is the bridge between the feminist theories and practice, aimed at building the next generation of feminist activists who would lead the movements of the future. The institute is organized for women activists and young leaders, including, those working in the grassroots and leading marginalized communities. Activists and academics teach the course using classroom instruction, group work, case studies, simulation exercises, films and other creative mediums within an updated curriculum to address the current contexts and issues. The re-designed FLMBaRI responds to the changing time and its needs and remains relevant for the participants.
FLMBaRI has created a pool of feminist leaders and activists who are working with communities and leading movements nationally, regionally and globally. The activists and leaders are now better connected, share their experiences and learnings with each other, support each other's work and initiatives, building new Global South networks in a creative cross-learning environment.