I feel more confident to try everything. Earlier we were always told girls can't do this, girls should not go out, girls are weak etc. But, at SELF, we tried and did everything on our own. Now, when someone tells me to not touch a computer, bike or phone, I tell them I have made a film, I have taken photos and I play football. There is this new belief in myself which pushes me to do many more things."
SELF Academy 2016 participant | Alumni Meeting, Jharkhand, 2017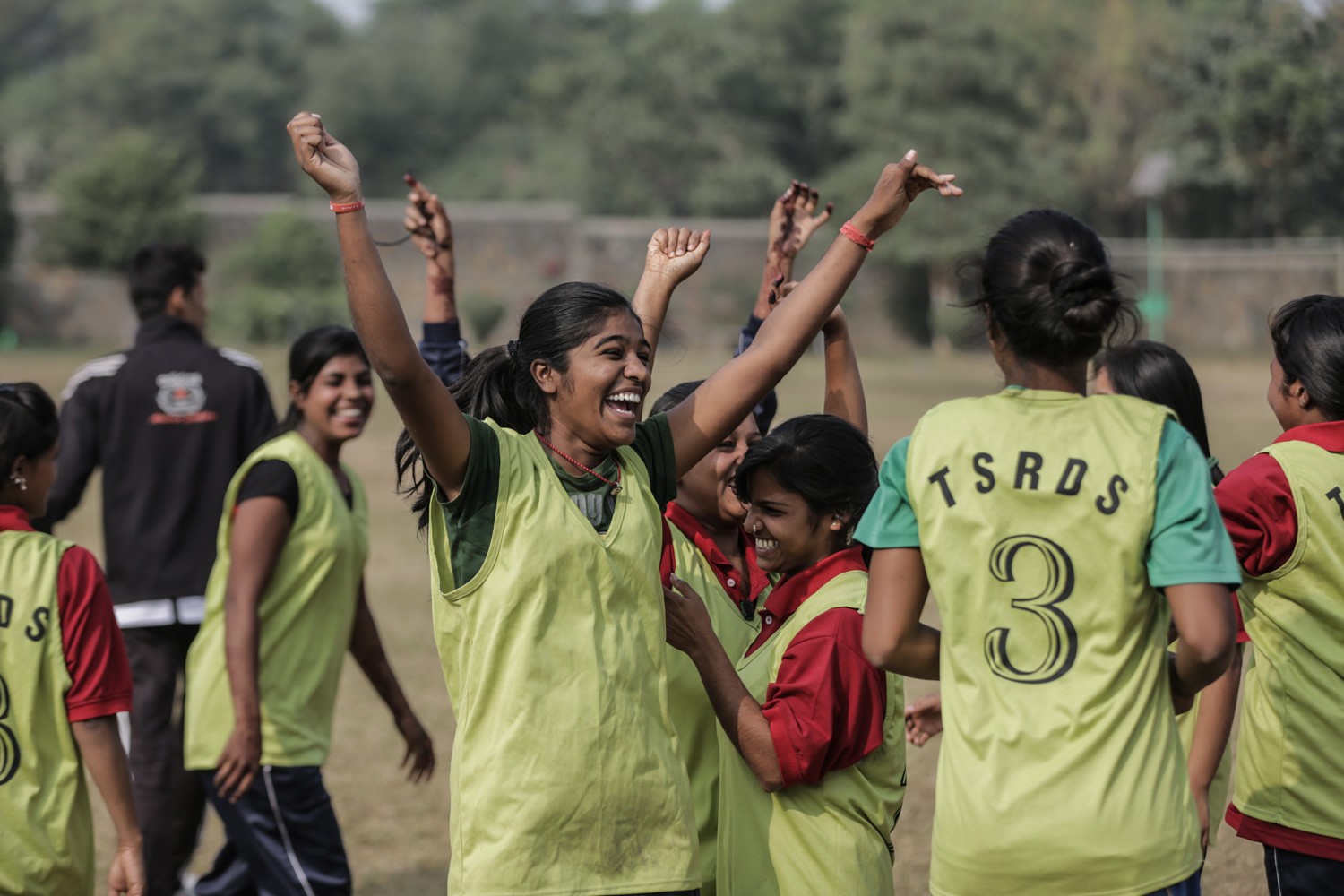 The SELF (Sports, Expression, Leadership, and Freedom) Academy is a 15-day residential leadership, knowledge, and skills building academy for girls and young women in the Indian states of Bihar, Jharkhand and Uttar Pradesh. The academy started in 2015 to support and strengthen the momentum of change initiated and led by the girls of the IMB program. SELF academy recognizes the inherent capacity of girls as leaders, exposes them to different skills and encourages them to create supportive networks for themselves. With a strong focus on self-confidence and leadership, the academy creates a safe space for all girls to learn, reflect, question, lead and aspire. The academy gives girls the confidence to break gender stereotypes and assert their choices; express their desires and aspirations; go out of their homes, play sports in their communities and claim public spaces for themselves. SELF builds the self-confidence of girls to negotiate more control over their lives within their families and communities, to stand up against pressures like early and forced marriage and discontinuing education. SELF instills in young girls a sense of self-worth and confidence, to identify and also challenge discriminatory gender norms and stand up against gender based violence.
SELF uses sports, art, media and technology to equip girls with information, skills and confidence in areas which are traditionally associated with boys and men; and to help girls realize their full potential. The curriculum and course content for SELF includes perspective building as well as skills building. The perspective building includes sessions on gender and sexuality; exploring fear and self, public spaces; gender and technology; choice, consent, desire, pleasure, love and relationships; power, patriarchy, and feminist leadership. The skills building sessions include sports (football), digital literacy, video and film-making, art and theater, English language, story-telling through grassroots comics and campaigning. The academy is designed to include local and contextual resources, role models, training and employment information enabling the partner organizations as well as the girls to access these resources, networks and spaces on their own post the academy.
170 girls and 17 young female football coaches and trainers from Bihar, Jharkhand and Uttar Pradesh have been trained through four SELF Academies through 2018.