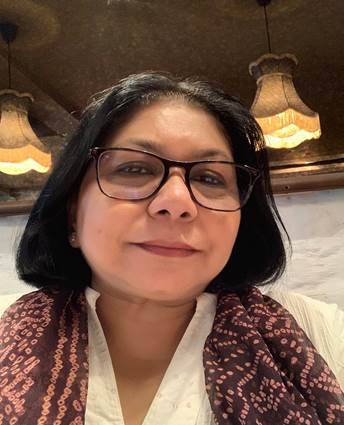 Senior Advisor - Program Operations
Dipa works closely with the Organization Management Team for program operations at CREA and supervises the Program Operations team. She supports development, rollout and the functioning of annual work plans and budget. She is an independent consultant with more than three decades of experience of working on issues related to reproductive health and rights, and gender.
Between 2019-2022, Dipa was the Director Programs at the Population Foundation of India, an NGO headquartered in New Delhi, India that works on population and sexual and reproductive health. Previously, she was associated with the MacArthur Foundation for almost two decades, with her last role being Deputy Director at the Foundation's India office. At the Foundation, she managed various programs and projects with a focus on reproductive and sexual health, maternal health, adolescent and sexual and reproductive health and girls' secondary education.
She serves on the boards of the NGOs-Centre for Catalyzing Change and the Institute for Health Management Pachod. She has master's degrees in Public Administration from Syracuse University and a master's in Political Science from Mumbai University.