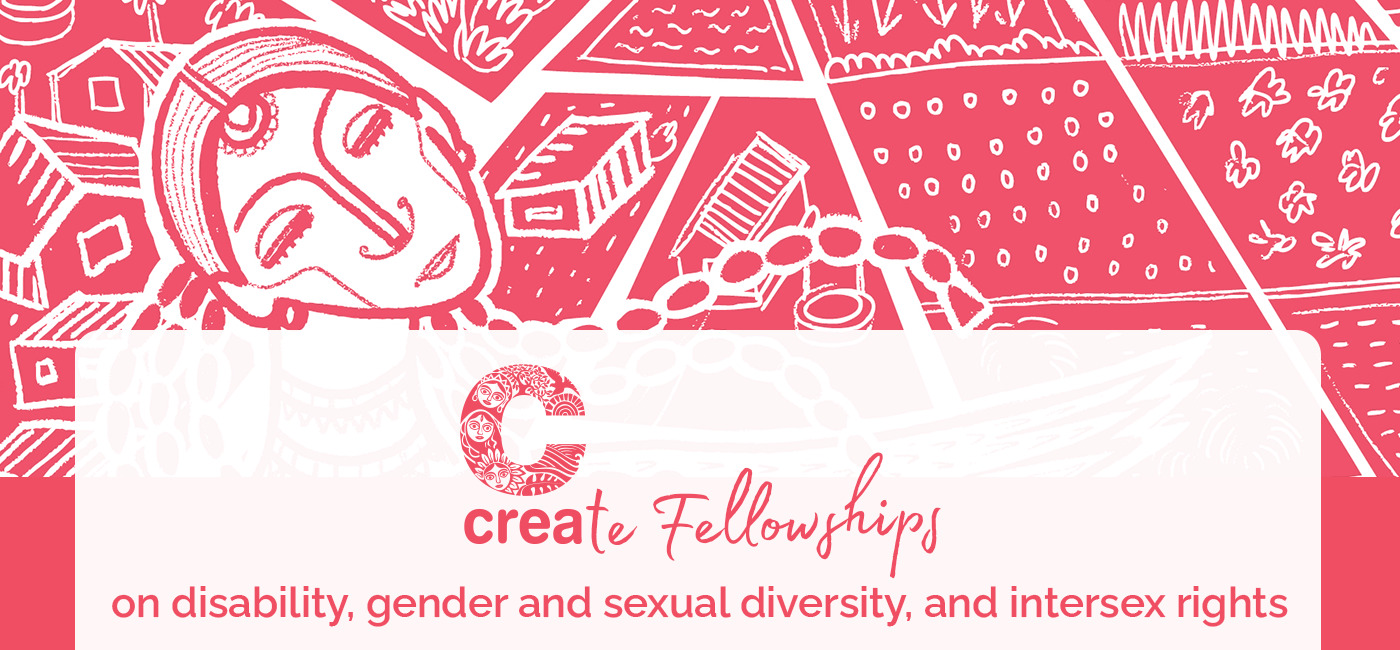 In January 2022, CREA invited six fellows from a pool of activists, scholars, artists, researchers, storytellers, and community organizers to join our CREAte Fellowship program. The nine-month fellowship provided financial assistance, technical guidance, and an enabling environment, to support their production of knowledge resources, art, storytelling, and advocacy strategies that embraced sexual and gender diversity, intersex rights, at the intersection of disability rights and justice. The goal of the fellowship was to draw attention to existing work at the intersections of disability, gender and sexual diversity, and intersex rights, identify common ground, and surface fault lines and nuances across movements. The fellowship also sought to generate greater understanding and promote cross-movement solidarity. The knowledge, art and analysis developed and interpersonal experiences gained from the fellowship serve as the foundation for cross-movement engagement, and the reshaping, rethinking, and rebooting of CREA's commitment and work moving forward.
I found being a part of this fellowship very interesting being a Dalit, intersex, and disabled individual because I feel like I have worked for my community, be it researching the intersex variation, about disability, or meeting intersex and disabled individuals in person. 
— Vino, CREAte Fellow 2023.
Meet the 2022-2023 fellows and view their transformative work that was produced over the course of the CREAte fellowship below:
Meet the CREAte Fellows 2022-23!