Intro
our intersectional work with structurally excluded groups focuses on promoting sexual, reproductive, and disability rights and justice while preventing individual harms and tackling stigma and discrimination.
We are a global feminist human rights organization, led by feminists from the global South. CREA builds feminist leadership, strengthens movements, challenges unjust power structures, expands sexual and reproductive freedoms and advances the human rights of structurally excluded women and girls, persons of diverse sexualities, genders and sex characteristics, sex workers, and persons with disabilities.
Our approach is based on centering disability within feminist conversations and practice. CREA works specifically with women, lesbian, bisexual, queer (LBQ), trans, non-binary and intersex persons with disabilities to advance sexual and reproductive rights and amplify their voices in key decision-making spaces.
As feminist allies to the disability rights movement, we strive to collaboratively shape spaces for reimagining the intersection of gender, disability, and rights. Our approach to these rights extends beyond addressing harm; we aim to emphasize joy and pleasure at the center of our efforts.
CREA's Disability, Sexuality, and Rights Online Institute (DSROI) is a yearly global event spearheaded by disabled activists and academics from the global South. DSROI delves into the intricate relationship between disability, gender, and sexuality, prioritizing perspectives from this region. Each year, DSROI brings together about 70 social justice activists from varied geographic locations and movement backgrounds.
create initiative
In January 2022, CREA invited six activists and artists to join its Create Initiative, to generate a deeper understanding of and connections between sexual and gender diversity, intersex rights, disability work and movements, particularly from a global South perspective by supporting the production of knowledge, art and storytelling.
For more than 15 years, CREA has worked to advance the rights of persons with disabilities who experience intersectional exclusion based on their gender and sexuality. We strengthen cross-movement collaboration and dialogue between the disability rights movement and the SRHR movement to enable transformative disability justice. Through the 'Closing the Gap' program, we worked to enhance institutional capabilities to address sexuality and disability in India, Nepal, Kenya, and Uganda.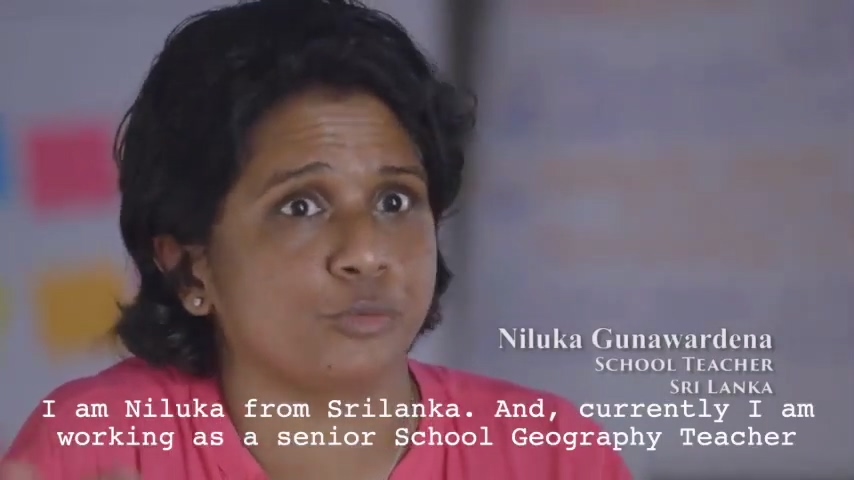 (DSROI) gave me a more concrete, conceptual framework, within which I can place my personal experiences. And that kind of gives you the tools for dialogues, for networking, for mobilizing.
Niluka Gunawardena, DSROI Alum
"I really felt more strong and visible. It was more clear for me that I CAN work on what I stand for, to claim our rights. I think it has reminded me of the power of being in community and having spaces that are built by and for us from the sowing of seeds, rather than as an afterthought."
- DSROI alumni 2021
"This course provided a great opportunity for me to systematically grasp knowledge and good practices about disability and sexuality. At different points it also prompted me to reflect on my personal experience as a woman with disability, and to use that as a resource of learning."
– Zhying Ma, DSROI alumni 2016
"The Institute had a big impact on my perspective as a gender and disability activist. Very timely, I was tasked to make a proposal for a regional policy document anchored on the CRPD. I remember a fellow participant in the Institute...I reached out to her with a hope that we could work together in the future and she quickly gave a positive response...we are [now] the first organization...to be working with LGBTQI group."
– Gina Rose Balanlay, DSROI alumni 2020
"The most interesting bit of my work was that it contributed to my own reflections on how disabled bodies exist in various spaces, both private, public and community, and how the perception of disabled safety varies from person to person."
– Creator, May 2023
"The narrative writing sessions internally conducted among the members of the collective really helped potential writers to understand how to write about personal experience. That understanding is also reflected in the kind of narratives that have come out of this process."
– Creator, May 2023
Women Gaining Ground (WGG) is a consortium of three organizations, including CREA, Akili Dada, and IWRAW, working across South Asia and East Africa. It aims to build capacity and transformative leadership for young women and girls, particularly women with disabilities, to address sexual and gender-based violence and increase women's political participation and in all spheres of their lives. WGG has initiated capacity-building sessions, advocacy, and learning sessions on international treaties, including the Convention on the Elimination of All Forms of Discrimination Against Women (CEDAW) and the Convention on the Rights of Persons with Disabilities (CRPD).
The Count Me In! consortium, led by Mama Cash, is a strategic partner of the Dutch Ministry of Foreign Affairs. Member organizations include CREA, AWID, JASS, and UAF-Africa, and strategic partners Red Umbrella Fund and WO=MEN. The consortium aims for a gender-equal, just world where all women, girls, and non- binary individuals enjoy their rights. It supports advocacy for the prevention and elimination of gender-based violence (GBV), economic justice, and sustainable resourcing of women's rights and organizations.
Held in Kathmandu, Nepal in 2019, reconference brought together over 700 activists, artists and allies from 63 countries for a three-day conference that combined deep scholarship and critical thinking alongside creative representation of pressing socio-political issues intersecting with art, technology and feminism. The global feminist expo aimed to rethink gender, sexuality, disability, sex worker rights; reimagine vision and journeys of change that are more inclusive, creative and rights-affirming; and reboot feminist practice to be more collaborative, cross-movement and intersectional.
WGG has opened doors and created a very good opportunity for Deaf women organizations to participate in feminist platforms and spaces in the country, local, regional and international level. (...) the Deaf women organizations had no connection with the feminist movement in the country, even at the regional level, but now we are very much connected locally and (...) we are tackling the Deaf women community with an intersectional approach.
Niyonkuru Diane, Rwanda National Association of Deaf Women
Support our vision of a just and peaceful world, where everyone realizes their autonomy, dignity, and equality.
Join us in creating lasting impact!
Open dialogue is at the heart of our work and we welcome your feedback on this article. Please start a conversation and share your thoughts with us: