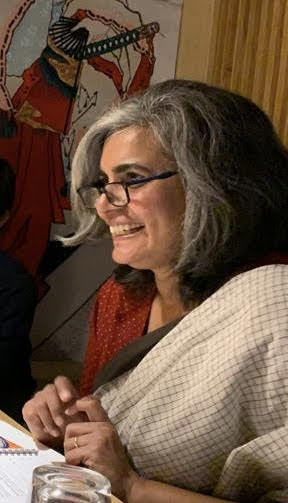 Consultant – Senior Writer
As a Consultant, Nayantara works closely with CREA's Executive Director to strengthen CREA's organization-wide documenting processes, commission media articles, coordinate initiatives such as media fellowships, and conduct writing workshops. She also provides support to the Communications, and Resource, Learning and Impact teams for editing, proofreading and writing proposals.
Nayantara has over 25 years' experience in media and publishing, built after she received degrees in Literature from the University of Delhi and Mount Holyoke College, USA.  Her most recent position was Managing Editor of the literary journal The Indian Quarterly. She has previously been Consulting Editor of Business Standard Weekend and Editor of Outlook Traveller magazine. She has edited several books in the field of culture and the arts.
Nayantara's interests include books, dogs, plants, music, and food.